Pick Yourself Up:
Dorothy Fields and the American Musical
Charlotte Freenspan
Oxford University Press / ISBN 0195111109 (2010)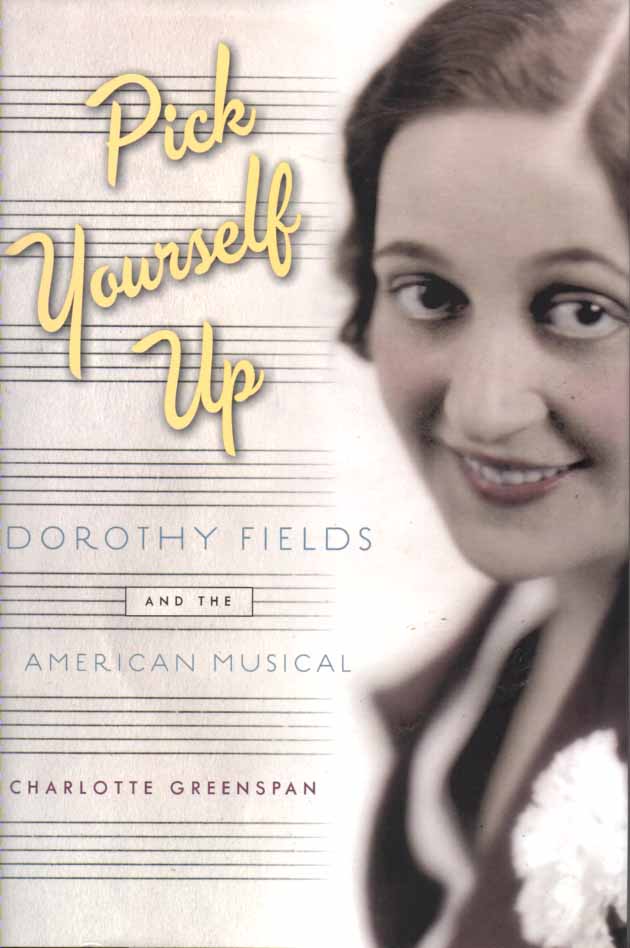 Full disclosure -- I haven't read this book yet.
It was only published two years ago and I'm at
least ten years behind in my reading list, but I
promise to fast-track this one to the top.
How many songs on my Ipod have lyrics by Dorothy Fields?
The Way You Look Tonight, If My Friends Could See
Me Now, The Rhythm Of Life... how did she do it?
---
dimensions: 9.4 x 6.2 x 1.2 inches / weight: 1.4 lb.s / volume: 336 pages
---