Clunie Theatre
811 K St / Sacramento CA
Opened: 1885 / Closed: 1923
&nbsp&nbsp&nbsp&nbsp&nbsp&nbsp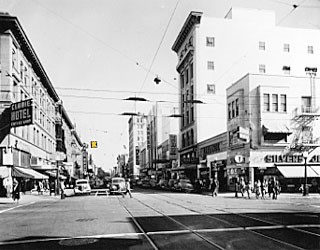 - (L) Orchestra grouped in front of Clunie Theatre (c.1900) - &nbsp&nbsp&nbsp&nbsp&nbsp&nbsp - (R) looking down K Street, the Clunie Theatre is on the left (c.1940) -
---
The Merry Widow operetta / March 23-24, 1910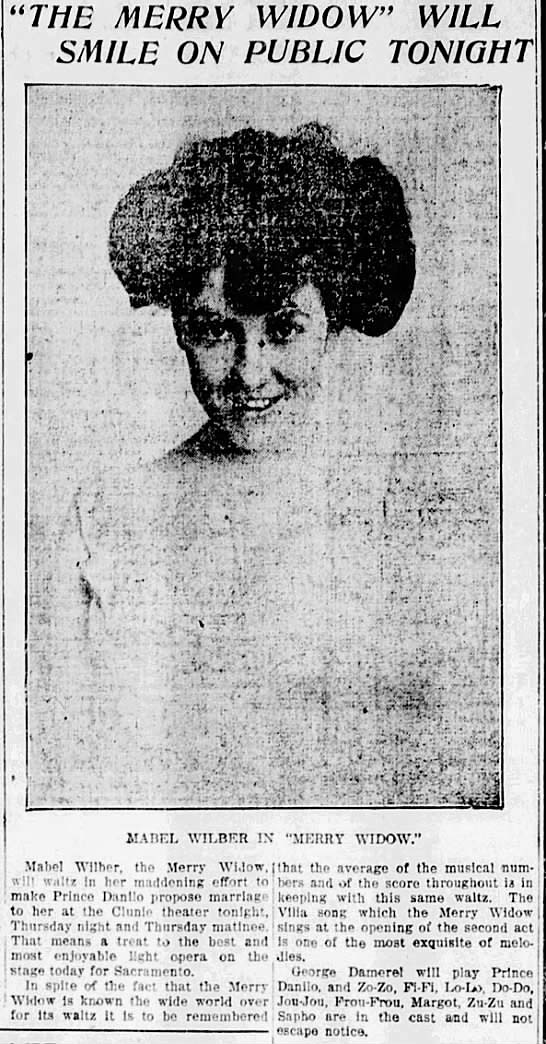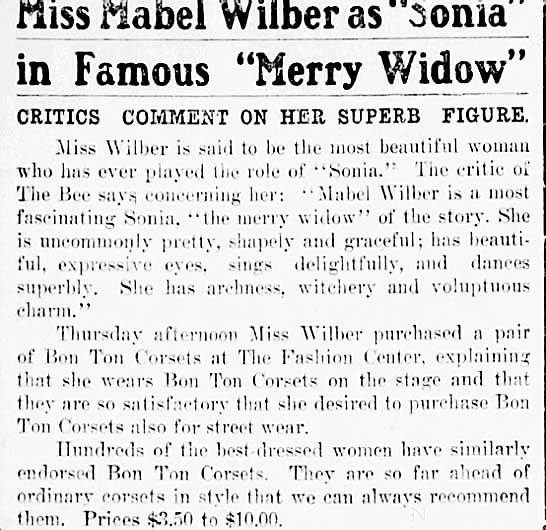 - Sacramento Bee / March 23, 1910 (pg.3) - &nbsp&nbsp&nbsp&nbsp&nbsp&nbsp&nbsp&nbsp&nbsp&nbsp&nbsp&nbsp&nbsp&nbsp&nbsp&nbsp&nbsp&nbsp&nbsp&nbsp - Sacramento Bee / March 24, 1910 (pg.10) - &nbsp&nbsp&nbsp&nbsp&nbsp&nbsp&nbsp&nbsp&nbsp&nbsp&nbsp&nbsp&nbsp&nbsp&nbsp&nbsp&nbsp&nbsp&nbsp&nbsp - Sacramento Start / March 26, 1910 (pg.8) -
---
- 1913 -
---
In 1885, Sacramento had three theatres; the Comique at 117 K St., the Metropolitan,
between 4th and 5th St.s, and the Clunie, attached to the hotel of the same name. Touring
companies kept these theatres busy with programs of drama, burlesque and vaudeville until the
Great Depression and the advent of talking motion pictures put an end to the elaborate theatrical
touring trade. Most of the grand theatres were tore down or made into movie palaces... later to
be abandoned as being too large to keep running smoothly. Most, like the Clunie, were razed and
forgotten. I could only find two pictures of the exterior.
The Clunie Theatre's interior was razed first to make way for a department store. The store stood
next to the Clunie Hotel until both were abandoned and demolished in 1986.
---
Programs available from this theatre: