Court Street Theatre
11 Elm Street / Court Square / Springfield, MA
- 1905
The Court Square Theater opened on September 21,1892 and was closed/demolished in 1956.
Located at Court Square directly across from City Hall, this ornate palace presented
live theater-movie combos right up to its closing in 1956. For a brief period of time
under the management of E.M. Loew's Theatres, it exhibited grade B movies without live stage shows.
The building directly in front opened as a hotel in 1891. Later converted to offices,
it now has been renovated back to an exclusive hotel scheduled to open simultaneously with
the new convention center. Directly behind, where the theater once stood, is a parking lot.
Interestingly, to gain access to the parking lot, one must drive through what was once
the Court Square's lobby.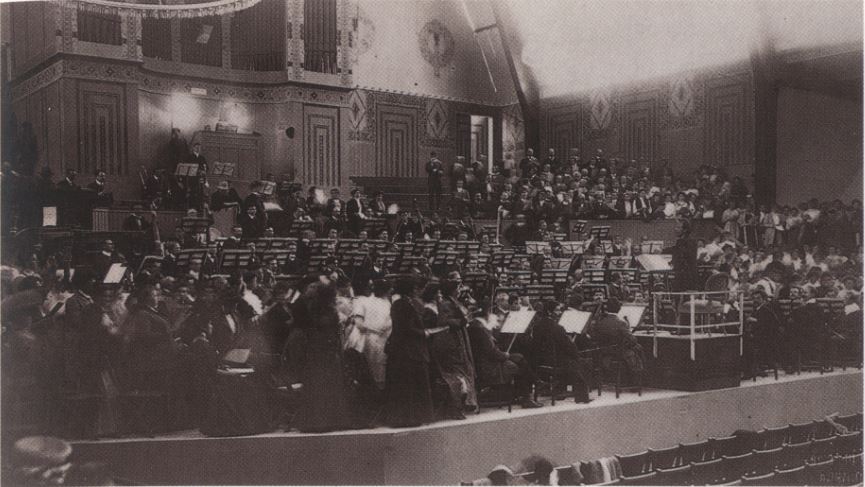 The MGM Theatre Photograph and Report form for the Court Square Theatre in Springfield has
a facade photo taken in May 1941. There was a rectangular multi-bulbed movie marquee with
the E.M. Loew logos on either side of the name on the front. A card with something about
"Vaudeville" is posted above one of the double entrance doors. The address is listed as
"Elm Square" and the person who did the Report wrote "2 doors off Main St." on it.
The Report states that the Court Square is not a MGM customer, that the theatre is over
15 years old; that it's in Fair condition; and has 700 seats on the main floor and 398
in the balcony, total: 1,098 seats. (Since it was an old 19th-century legiter, it may
have had 2 balconies). It was a live road-show house in Springfield for many years.
---
---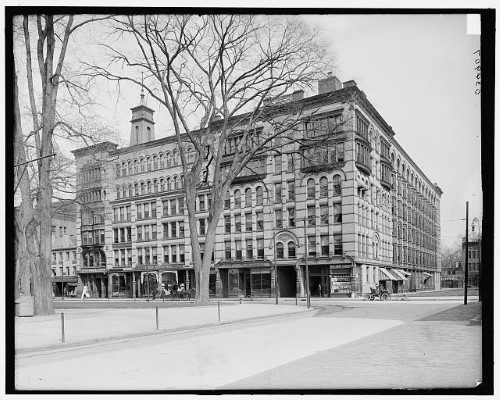 Programs available from this theatre: