De Lahney and Wohlman
comedians / 1900s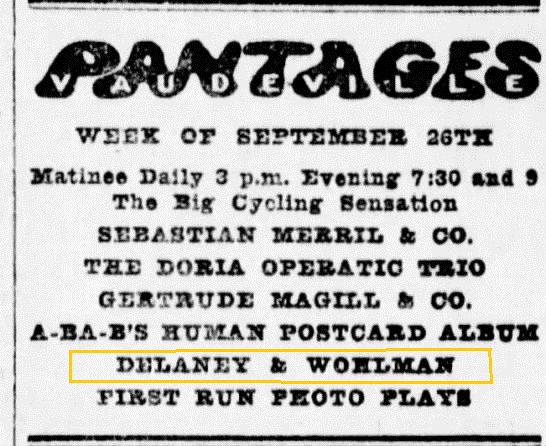 Variety 1909
Delaney and Wohlman. Comedians.
12 Mins.; One. Orpheum, Yonkers, N. Y.
"Two good entertainers. Delaney is in blackface, Wohlman, straight. After singing and dancing, they close with some clever talk:
Delaney was formerly with the Telegraph Four, and Wohlman with the Arlington Four. Both should be successful in this new venture. "
---